Superstars
These Superstars are active key ingredients in the Botanical Soulmates products and have great  influence on your skin improvement!
Loquat Leaf Extract (Day Cream)
The Loquat tree is native to China and Japan, probably introduced by the Arabs to Ibiza centuries ago. Its adaptation is good to the Ibizan environment; the tree with her delicious yellow fruits is a lovely natural phenomenon throughout the Ibicencan countryside
The leaves of loquat (Eriobotrya japonica) possess high medicinal value.
The Loquat  leaf evens out and brightens skin tone, lightens darkened areas, and can help with the appearance of scars.  The extract also shows high anti-allergy and anti-inflammatory activity and research on the present compounds like Ursolic, Maslinic, Colosolic, Pomolic acid exhibited elevated anti-aging activity by stimulating collagen and hyaluronic acid (HA) production. Loquat Leaf extract dramatically improves the appearance of your skin in a multi action way.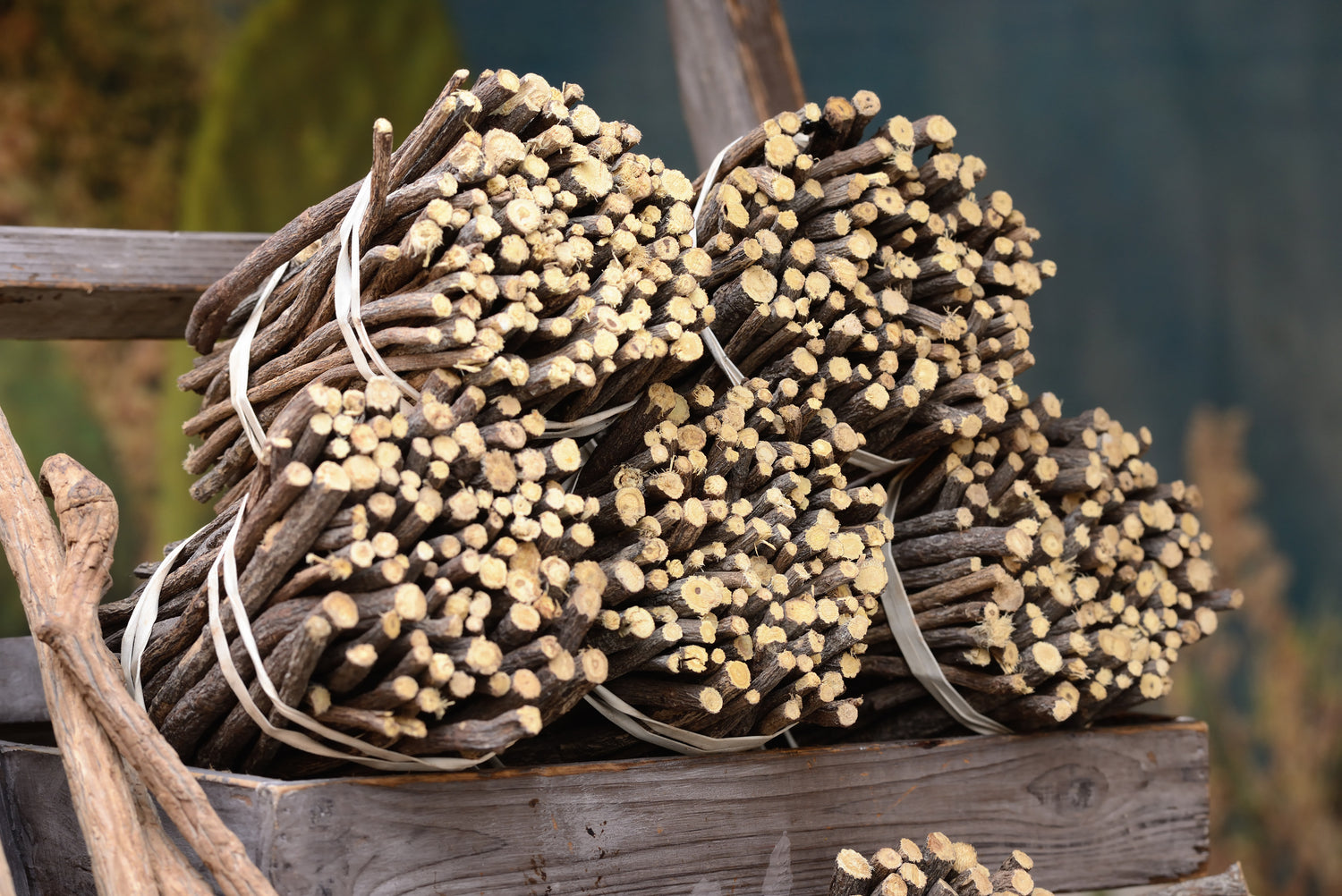 Licorice (Day Cream)
In Asia, the use of licorice is registered more than 3000 years ago for its medicinal properties: Fot its anti-inflammatory effect and for its effect on the pigments of the skin that give it uniformity and luminosity; it is a millenary anti-aging and anti "age spots" extract(depigmenting).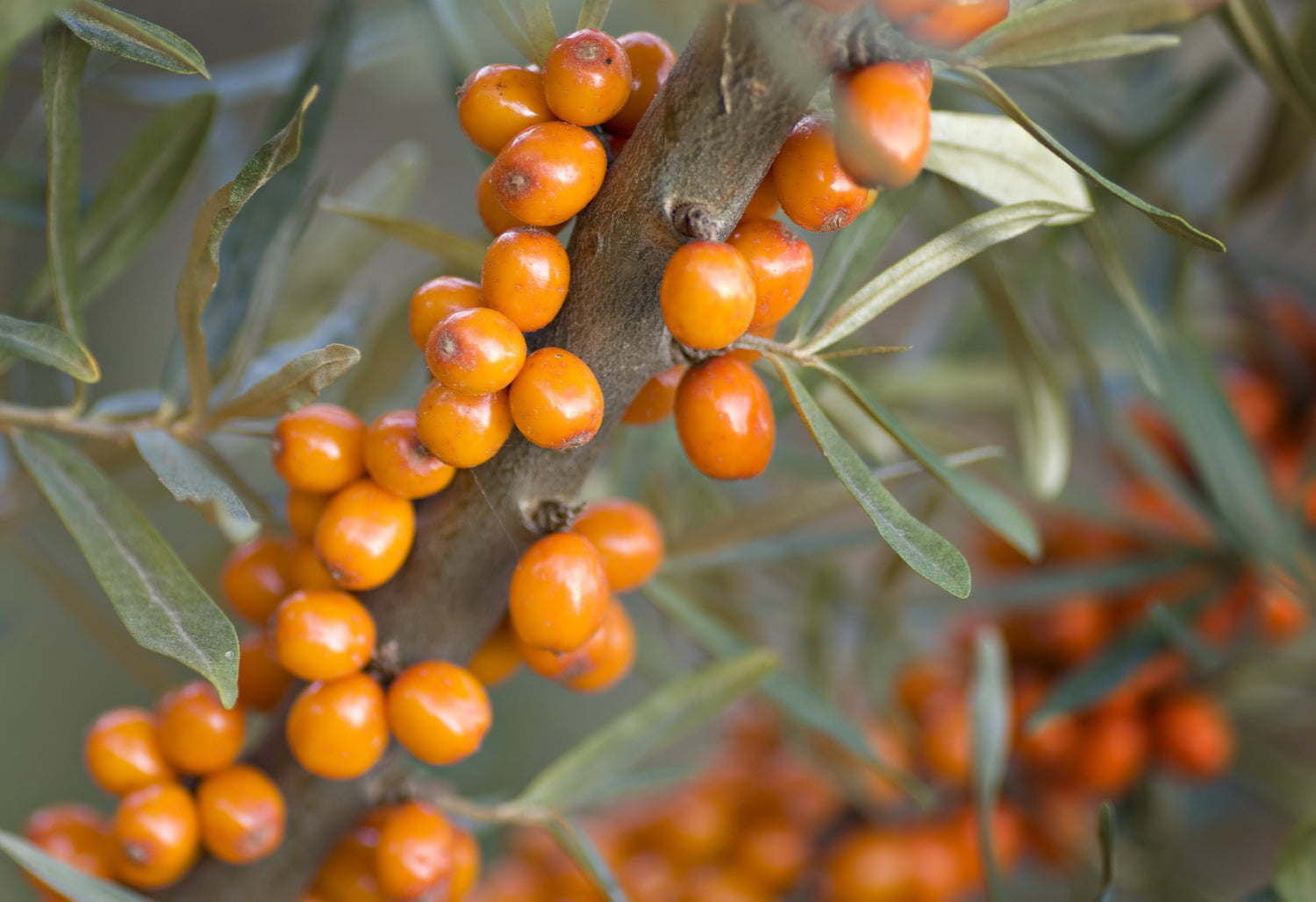 Sea Buckthorn Berries (Day Cream)
Sea buckthorn oil regenerates, strengthens and soothes the skin. It contains a lot of vitamin E and A. It protects against free radicals. It strengthens the skin's protective barrier and is recommended for mature skin and to soothe dry and chapped skin.
Snow Mushroom (Day Cream)
We use a super soft extract from the mushroom Tremella Fuciformis, an edible white gelly mushroom (known as Snow Mushroom).It has a superior water retention capacity and is able to efficiently moisturize your skin. It is a plant based alternative to hyaluronic acid. 
Hyaluronic acid can normally hold up to 1,000 times its weight in water. According to studies, the particles in snow mushrooms are smaller in size than those in hyaluronic acid, so it tends to penetrate the skin easier.
Helichrysum (Day Cream)
Helichrysum Hydrolat has soothing, healing and analgesic properties. Indicated for inflamed or damaged skin or sunburn. Vasoconstrictor and cellular regenerating.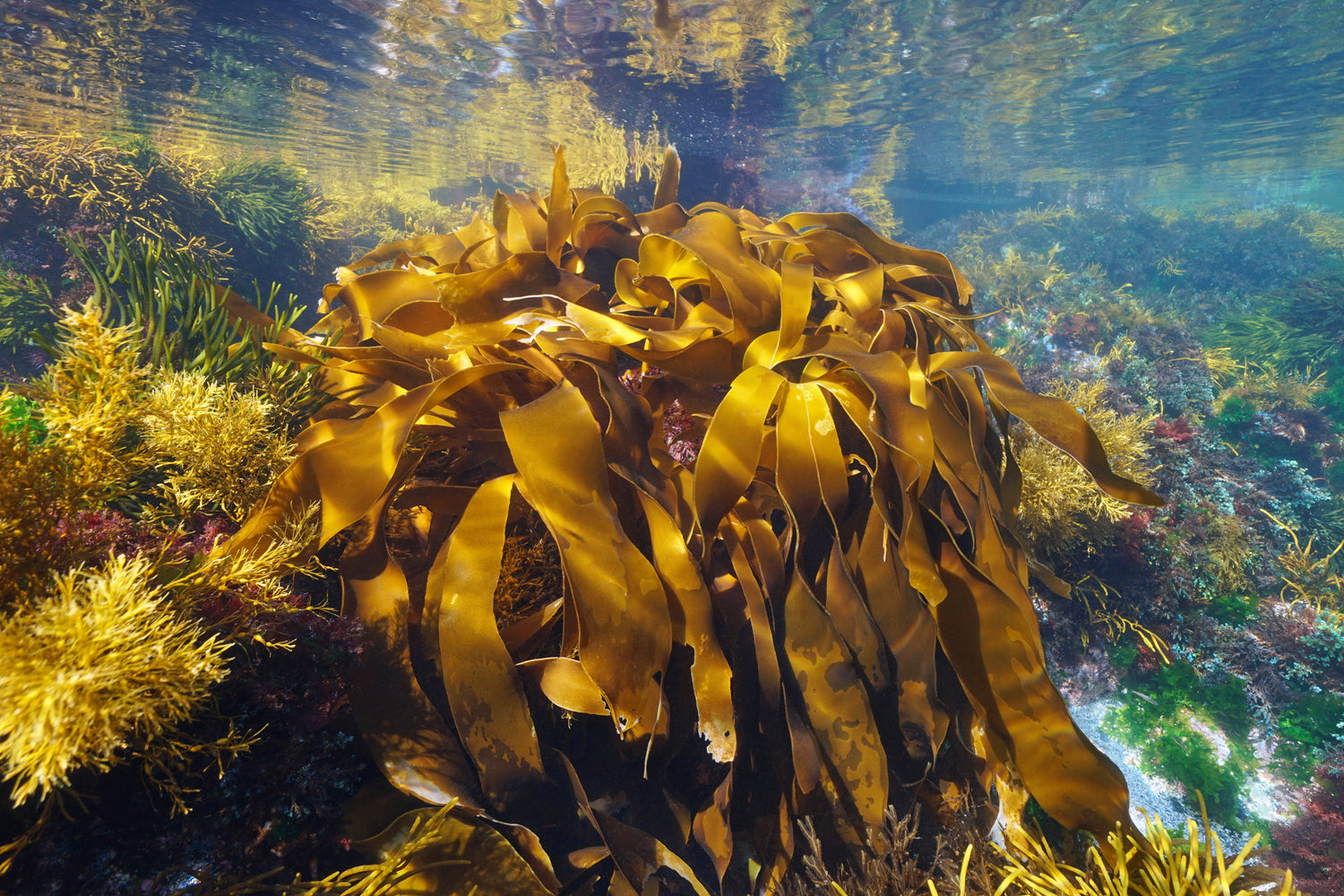 Vegan Marine Collagen(Day cream)
This is an extract of Mediterranean brown algae, mainly Fucus and Laminaria, obtained through a special procedure that removes its protein part, as well as vitamins and trace elements; Vitamin A, vitamin B8, vitamin E, vitamin C, vitamin B5, vitamin B1, vitamin B6, vitamin PP, vitamin H, vitamin B2, vitamin B12.  The trace elements present in vegan marine collagen are: iodine, calcium, potassium, magnesium, zinc, iron, copper, manganese, etc. It provides nourishing, regenerating, protective, moisturizing and healing properties.. High penetration capacity through the skin.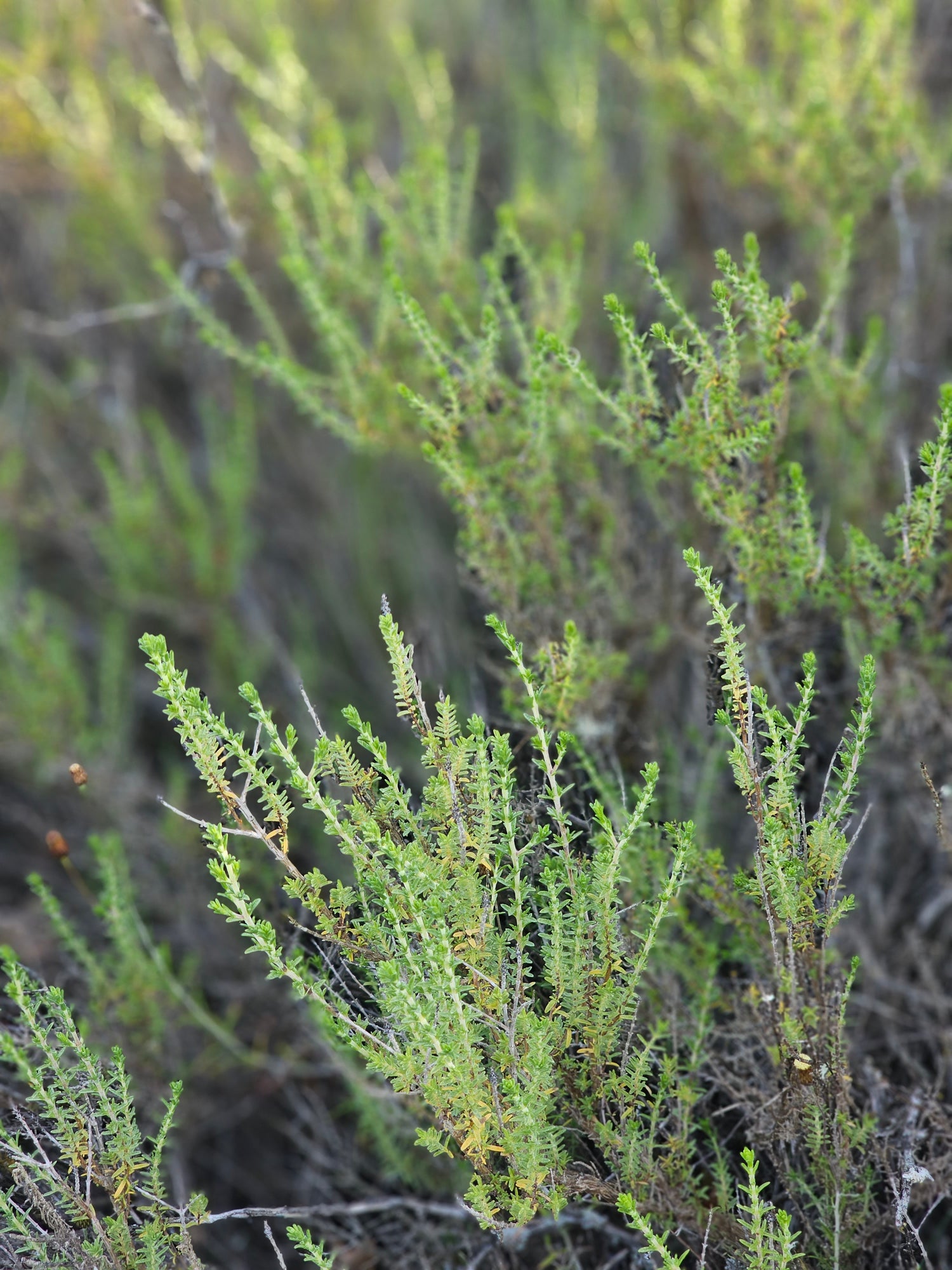 Thyme (Day Cream)
Thyme, we have used this ingredient in the Botanical Soulmates products to preserve our valuable botanical extracts, because its components show great antibacterial, antiseptic and antifungal activity. It is a natural and effective way of preservation. 
It also has antioxidant and dermoprotective effects for the skin; thyme extract contributes to the formation of elastin and is a regenerating, toning and firming agent. The Thyme in the picture is a native species of Ibiza called Frigola.
Squalane (Day Cream)
Squalene oil is a polyunsaturated hydrocarbon derived from olive.  When applied to the skin, it mimics the human body's natural sebum, which improves the skin's elasticity by increasing water retention and, consequently, the nutrients it needs. Non-comedogenic, it protects but does not clog pores.  It is also a good antioxidant and detoxifier for the skin.
Sandalwood (Day Cream)
We have used this essential oil for its rich woody aroma and because it is very beneficial for dry skin. It helps to relax the skin and has a regenerating effect. Sandalwood essential oil is suitable for small wounds or abrasions and skin irritations. It inhibits inflammation due to its antiseptic effect.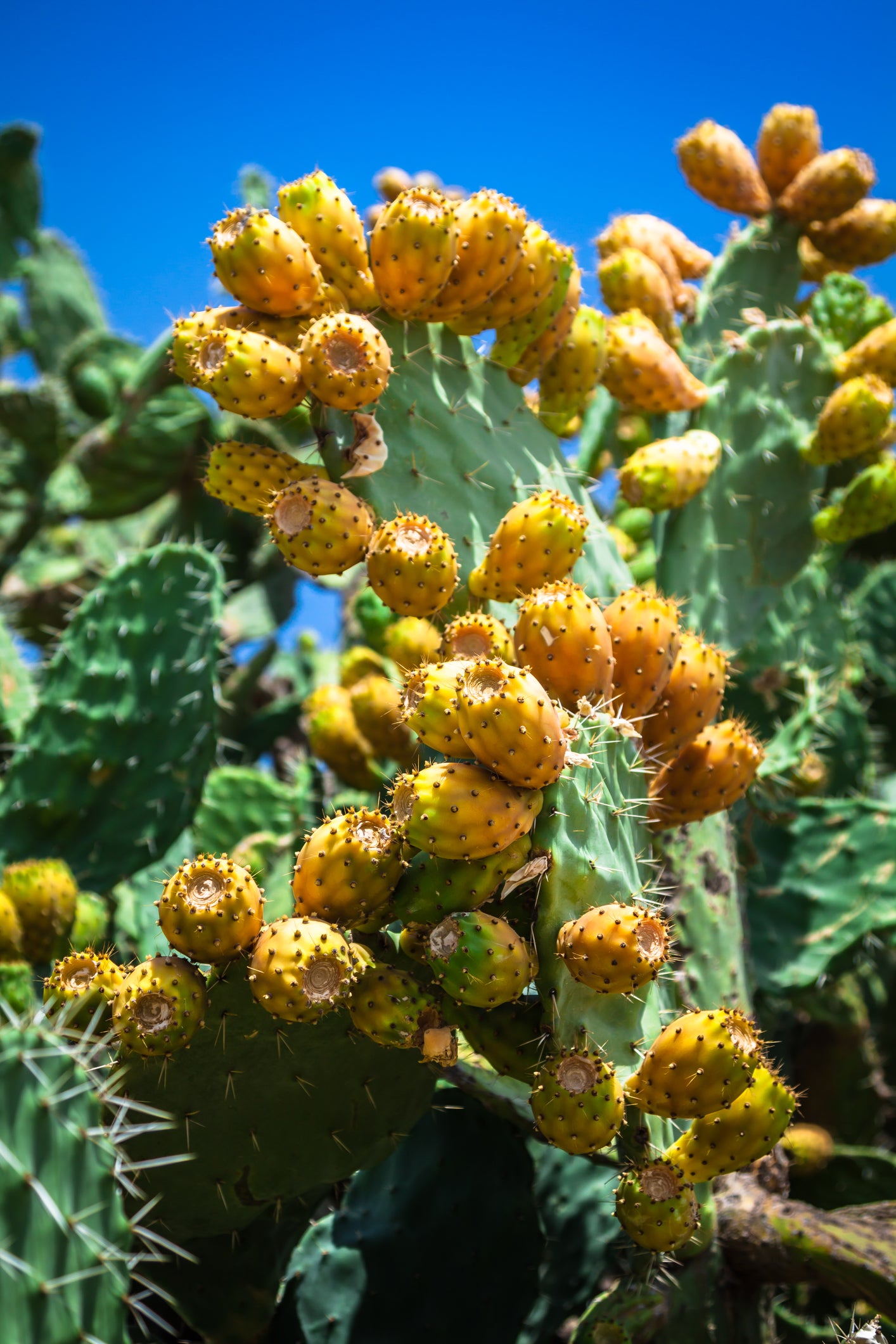 Prickly Pear (Day Cream)
This beautiful cactus, in abundance present on Ibiza island, treats us with a rich skin beneficial oil that is derived from the seeds of its fruits in blooming times.
We use this extract in our creams because it is packed full of vitamin E and vitamin K, linoleic, oleic, and palmitic fatty acids, and finally, a suite of phenolic compounds. Prickly Pear extract is a great antioxidant that promotes skin health by protecting, hydrating, smoothing and evening out the skin tone.
Oats (Day Cream)
Oatmeal powder for cosmetic use is calming and possesses antioxidant and anti-inflammatory properties. Its administration is effective on a variety of dermatologic inflammatory skin situations such as  atopic dermatitis and acneiform eruptions. Additionally, oatmeal plays a role in skin protection against ultraviolet rays when used in cosmetic preparations(still you would have to use sunscreen!)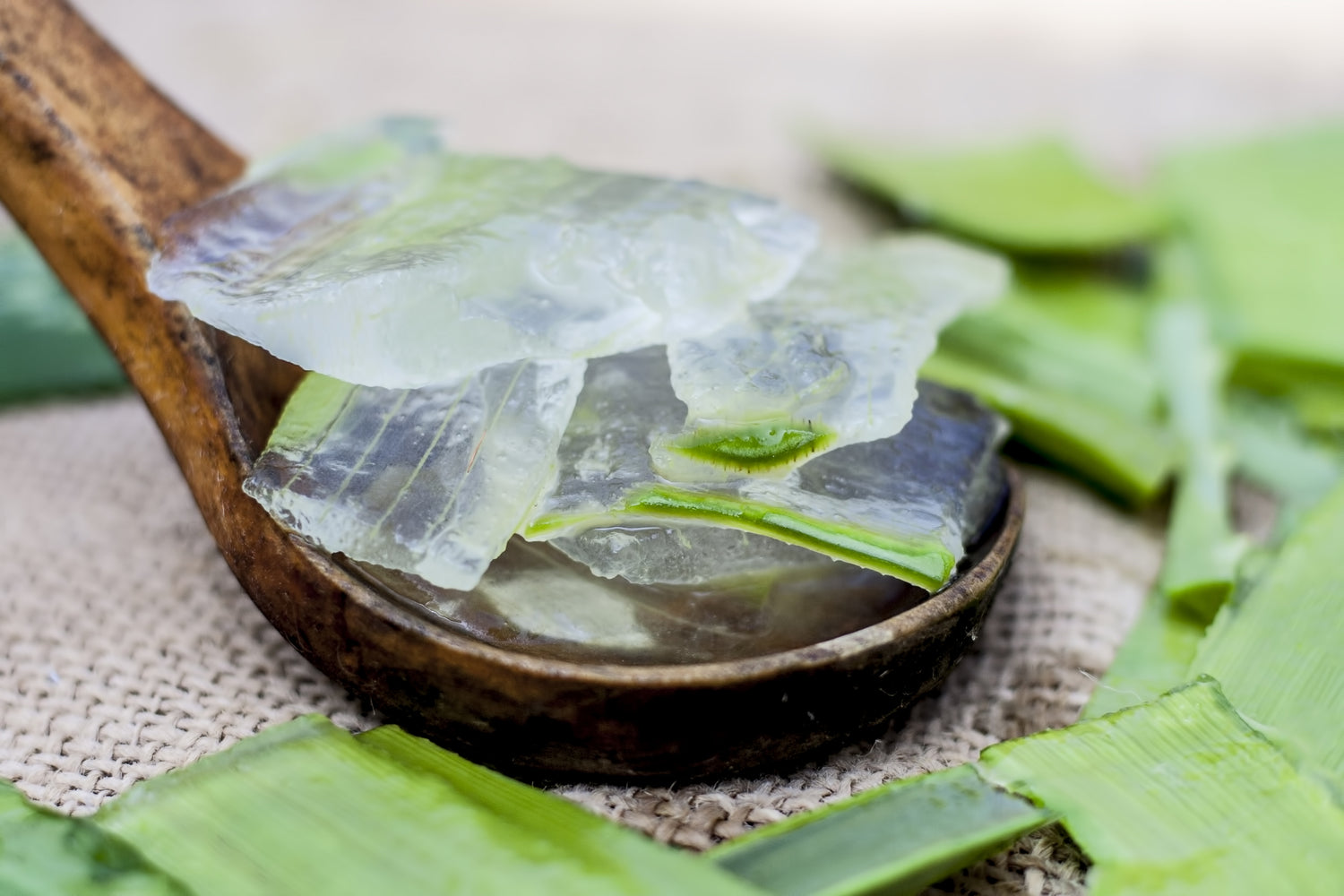 Aloe Vera (Day Cream)
This extract is made out of the inside pulp of the Aloe Vera Leaf. 
Aloe vera extract is a natural effective ingredient for improving skin health through the following mechanism; 
Glucomannan, a polysaccharide, increases collagen synthesis and elastin fibers making the skin more elastic and less wrinkled. 
The Mucopolysaccharides(the slimy part of Aloe) helps in binding moisture into the skin. It has cohesive effects on the superficial flaking of the upper layer skin cells by sticking them together, which softens the skin. 
The amino acids also soften hardened skin cells and its zinc acts as an astringent to tighten pores.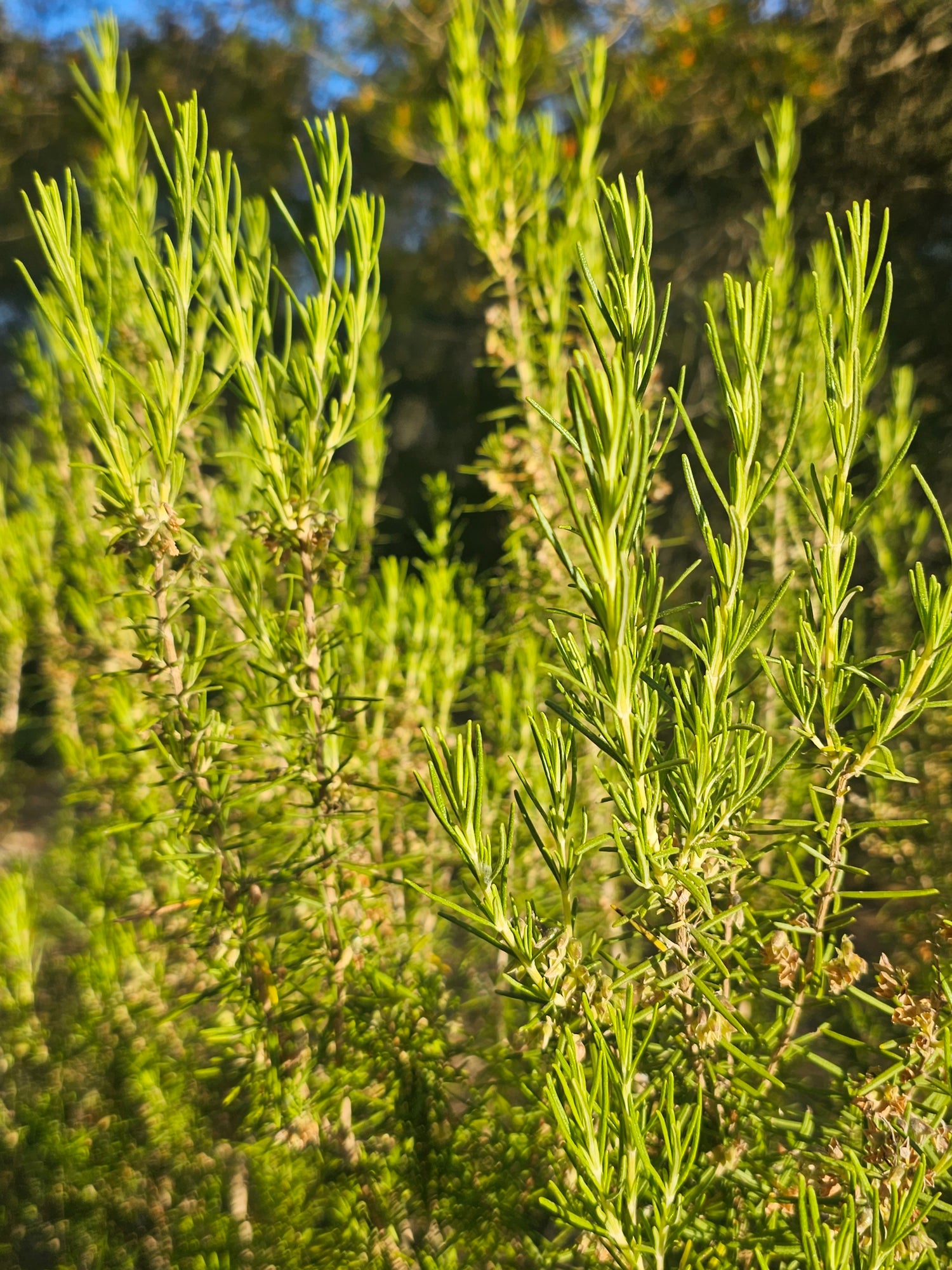 Rosemary (Day Cream)
Its scent will take you to the island of Ibiza; here in every forest it is present in abundance and its scent immediately 'wakes up' your mind.
Rosemary has healing and soothing properties in wound healing and when applied to the skin, the extract can reduce oxidative changes in the lipids of the skin surface. Therefore, applied with an appropriate percentage, rosemary extract is very suitable as an anti-ageing ingredient.
Lemon Myrtle (Day Cream)
Lemon Myrtle works as an astringent which leads to smaller pores and a smoother complexion. It helps to calm irritation; Lemon Myrtle has been proven to soothe inflammatory skin conditions
Lemon Myrtle has powerful antibacterial, antioxidant, antimicrobial, and anti-fungal properties due to its high citral content. It's packed full of minerals like calcium, zinc and magnesium, as well as vitamins A and E. 
Lemon Myrtle is distilled from the leaves of the Backhousia Citriodora tree and its delicious smell reduces stress instantly.
Phytic Acid (Day Cream)
Our Phytic Acid is derived from rice. The use of many powerful botanical ingredients in our cosmetic formulas(recipes) sometimes causes a rise of PH in the final products. We resolve this problem using a small percentage of Phytic acid to lower the PH into the perfect PH for our skin products.  At the same time we take advantage of the multiple skin benefits of Phytic acid which is an alternative to alpha hydroxy acids (AHA). Phytic acid is skin brightening and very slightly exfoliates the dead upper skin cells; it changes dull skin into a glowing healthy skin.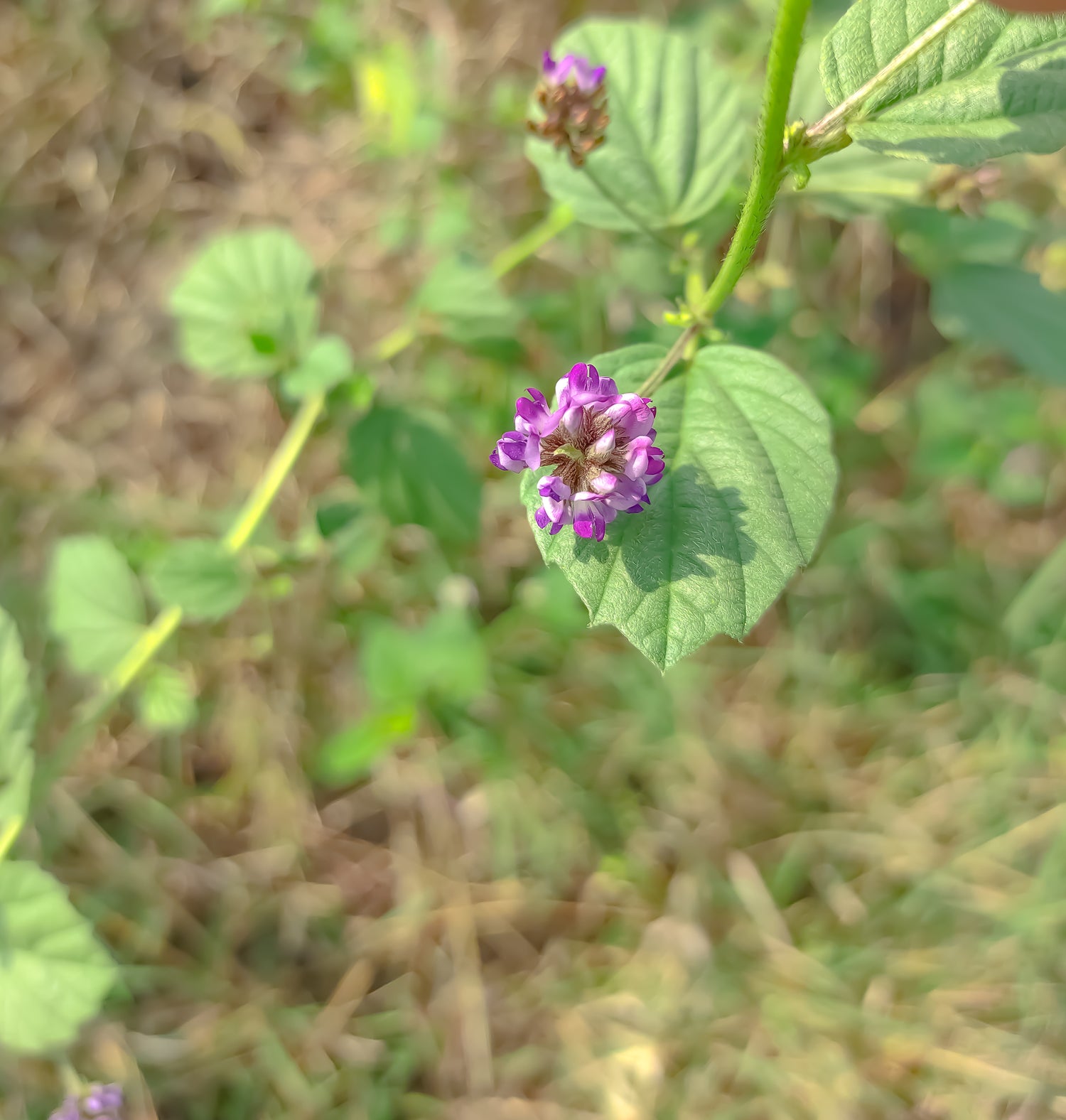 Bakuchiol (Overnight Mask)
Bakuchiol is derived from the Babchi plant.
Using the Bakuchiol extract is a good option for someone with mild acne, pigmentation irregularities and/or fine lines and wrinkles.
Bakuchiol has similar functional properties to topical retinoids. 
Retinoids are an array of vitamin A-based products that are possibly the most potent and certainly the most widely investigated for skin aging therapy. 
Study demonstrates that BAKUCHIOL works in a comparable way to retinoids in cell action and is just as effective as retinol in its ability to improve photoageing, but… much better tolerated than retinol. Bakuchiol is a more tolerable plant-based alternative to retinol.
Raspberry (Overnight Mask)
Raspberry fatty oil supports the function of cell membranes, helps maintain moisture in the skin and maintains skin elasticity. 
It has a high antioxidant, astringent, emollient, regenerating, rejuvenating, repairing and sebum-regulating content.
It contains vitamins A, D and E. It is a great ally for damaged and sensitive skin. It can be used for all skin types including eye contour.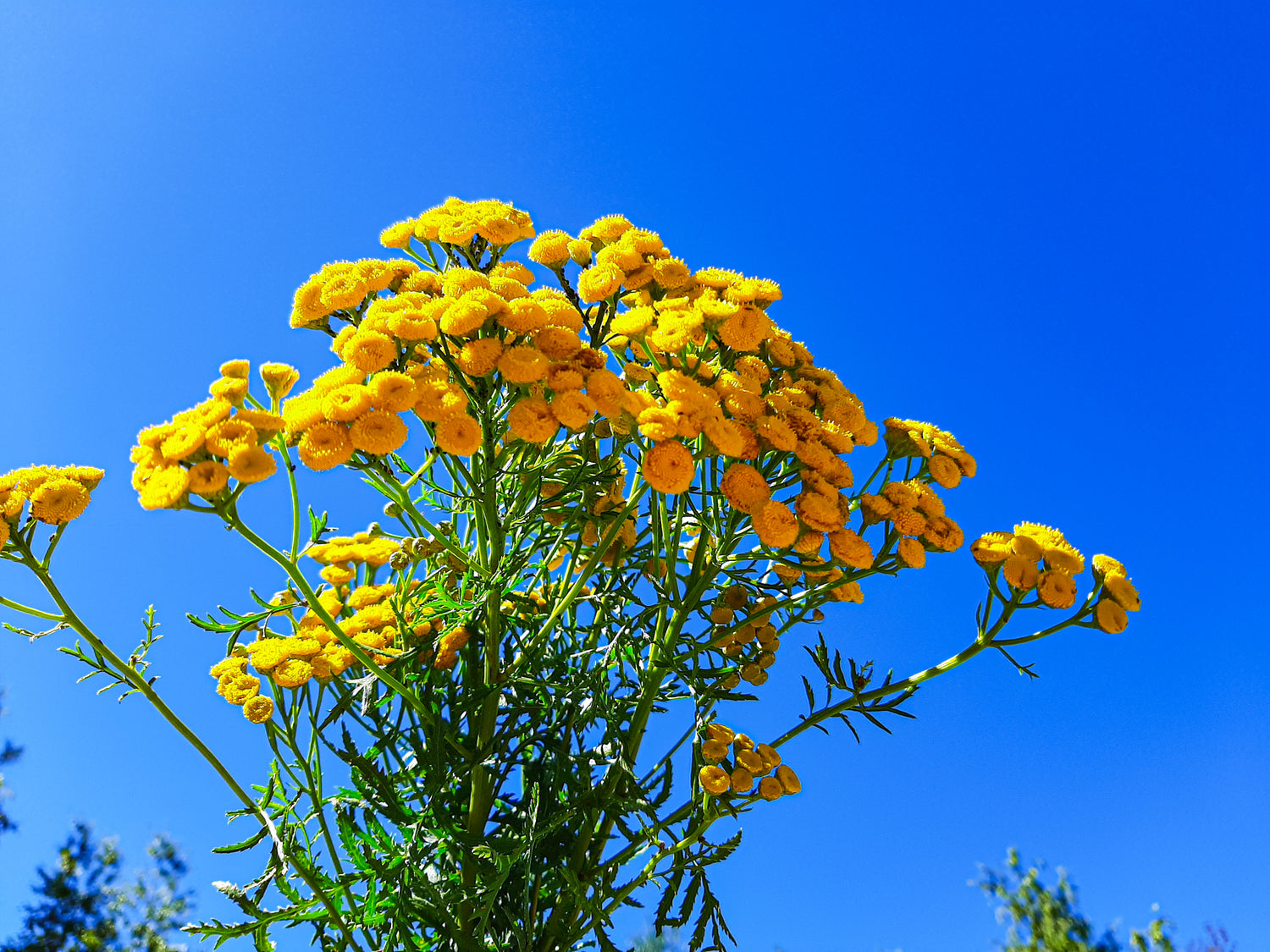 Blue Tansy (Overnight Mask)
Blue Tansy (Tanacetum annuum) is a member of the daisy family and was first prized by the Greeks for its variety of medicinal properties.
The intense deep blue-indigo color is from its high content of "azulene". Azulene, named after the Spanish word for blue, "azul" has antihistamine and anti-inflammatory properties. Besides Azulene, the other components Sabinene and Camphor in Blue Tansy also show strong capability of reducing inflammation in the skin. Camphor is a potent wound-healing and anti-wrinkle agent.
Blue tansy has an exceptional ability to cool, calm and soothe sensitive skin types and by smelling the aroma you will experience a harmony that eases nervous tension and stress.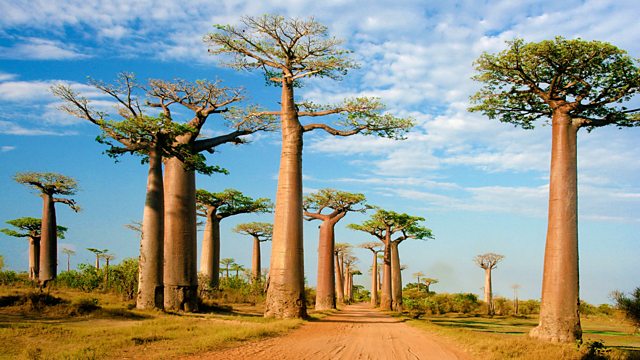 Baobab (Overnight Mask)
Baobab is indigenous to the African Savannah, but today also present in other regents of the world of the same geographical zone.The tree grows for 500 years or more!The shape of the tree is why the common name is upside-down tree.
The massif trunk accumulates water which together with a strong root system contributes to extreme drought resistance.
Baobab oil is very high in Phytosterols and Palmitic acid. It contains a unique ratio of saturated and unsaturated fatty acid.
Baobab oil provides emollients that contain hydrating, moisturizing and occluding properties.
Its effects are particularly useful in the care of dry, sensitive inflamed and mature skin with an impaired skin barrier function. 
Baobab oil is also very useful in skin care for its anti-inflammatory, regenerative and antioxidative properties.
Vetiver (Overnight Mask)
This essential oil is obtained by distilling the roots. Vetiver essential oil is rich in sesquiterpenes, which contain properties that aid relaxation, and for this reason it is known in India and Sri Lanka as the "oil of tranquility".
Working as a sedative, vetiver oil serves as a natural remedy for PMS cramps and helps the body to relax and combat the enormous hormonal and emotional changes.
For the skin, vetiver oil is a cicatrizant, which means that it heals scars by promoting skin and tissue regeneration. It is also an anti-aging oil and effectively treats stretch marks, chapping and other skin disorders. Finally it can be used as an antimicrobial agent against Candidiasis and various microbial strains.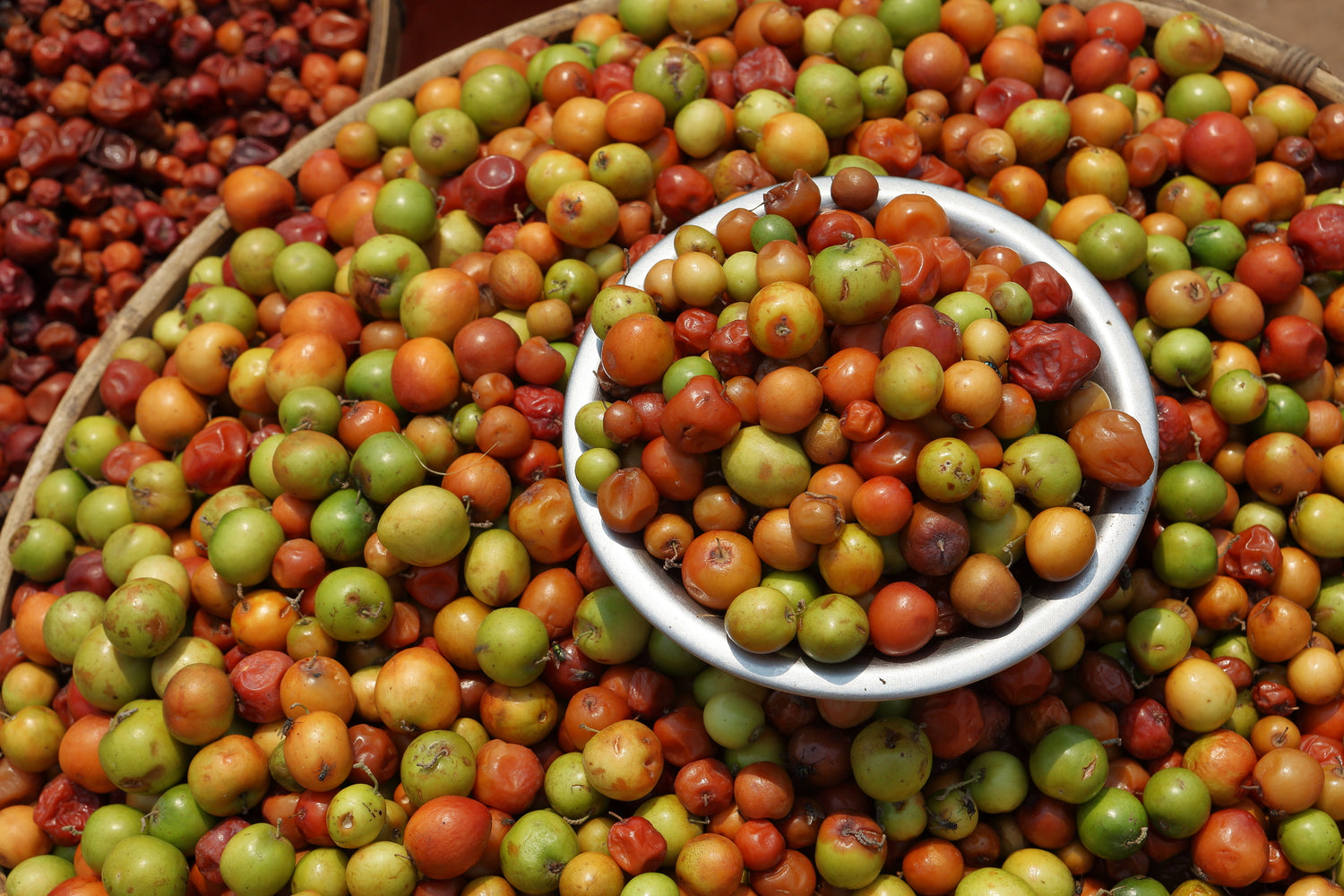 Marula (Overnight Mask)
Virgin Marula oil is obtained from the kernels of the fruit of the Marula tree.
One of its main characteristics is its antioxidant power, as well as being rich in oleic acid. 
It acts as an emollient, providing hydration and softness to the skin to keep it radiant. It has an anti-ageing effect and nourishes the cells, improving the production of collagen. 
In addition, with its vitamin C content, it helps to repair the skin barrier.
As the oil strengthens the skin's lipid protection it is therefore suitable for protecting the skin from environmental influences and UV rays.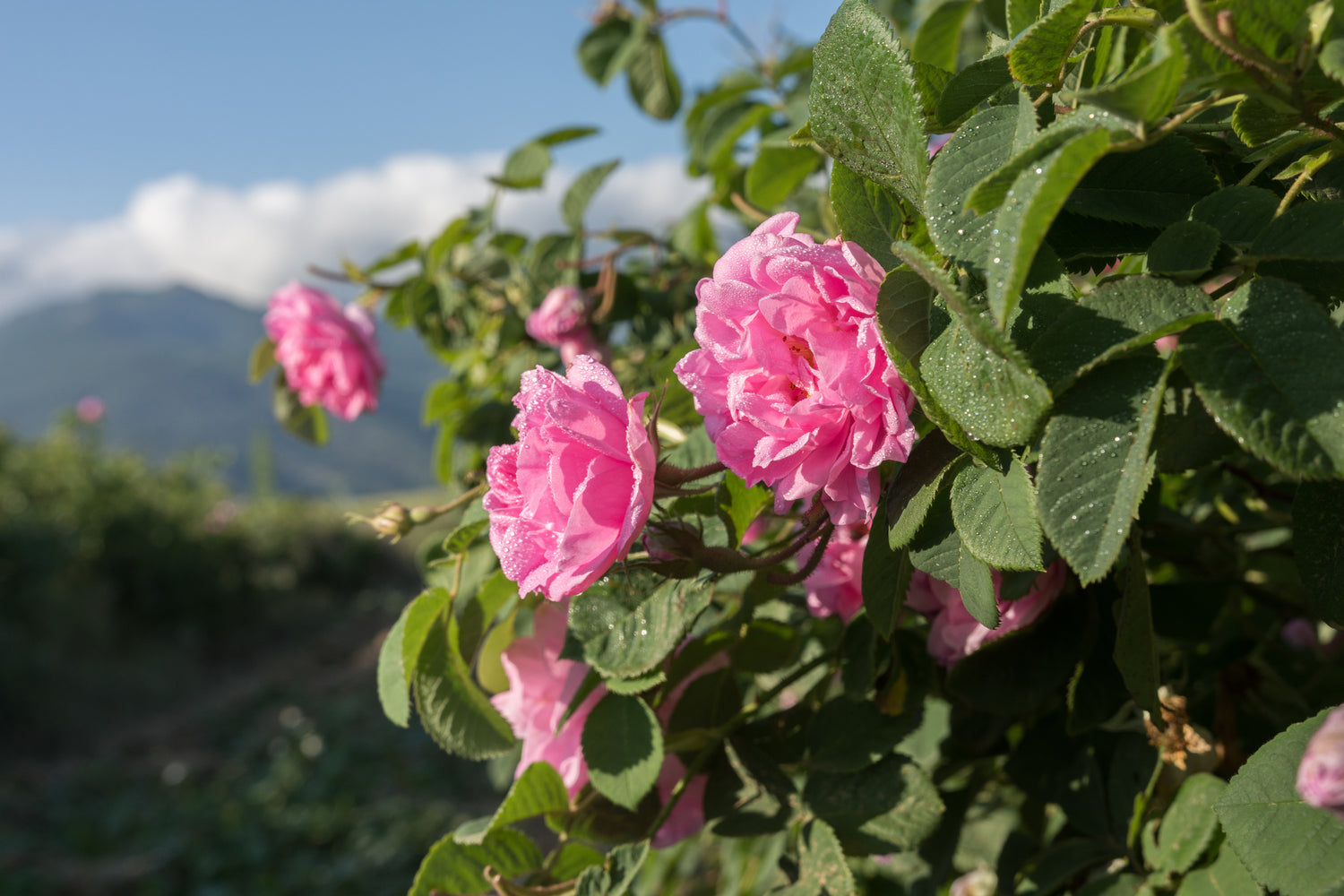 Rosa Damascena (Serum)
Not to be confused with rosehip oil: While rosehip oil comes directly from Chile and is obtained by pressing the seeds, Rosa de Damascena essential oil is found in countries such as Bulgaria, Morocco and Turkey and is obtained through a steam distillation process directly from the flower petals. It takes no less than 4,000 kilos of rose petals to obtain one liter of essential oil from the damascena rose!
Apart from its delicious aroma, the damascena rose is a powerful astringent and skin tonic with firming benefits that allow us to successfully combat the appearance of wrinkles and signs of aging. It also has properties that are highly recommended for healing all types of wounds and scars.
Cannabis (Serum)
Humans have utilized cannabis products in various forms throughout recorded history. To date, more than 500 biologically active components have been identified in the plants of the Cannabis, amongst which more than 100 were classified as phytocannabinoids (exocannabinoids)
Topical cannabis oil use has anti-inflammatory, anti-itching, analgesics, wound healing and anti-proliferative effects on the skin. Scientists have also found it improves the production of collagen, making the skin and muscles firmer and connective tissue and bones stronger. It also improves the appearance of scars, wrinkles and skin discoloration.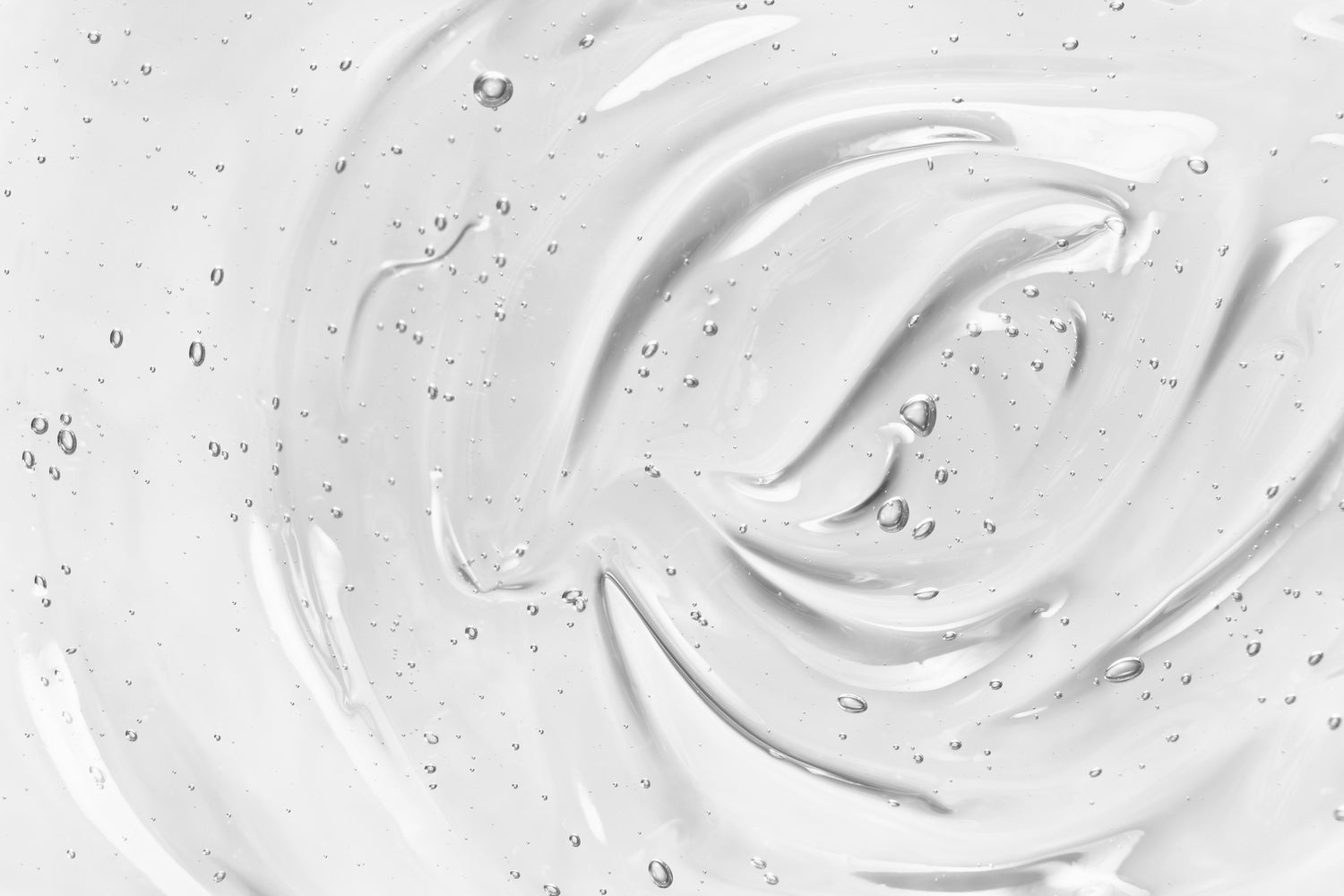 Panthenol (Serum)
Panthenol (Panthenol) is a derivative of vitamin B5, an ingredient with moisturising, emollient and anti-inflammatory properties. 
When applied topically to the skin it is converted to pantothenic acid. 
It has a protective effect on the skin barrier in damaged skin, e.g. with atopic dermatitis. Its low molecular weight allows it to penetrate the skin, facilitating hydration.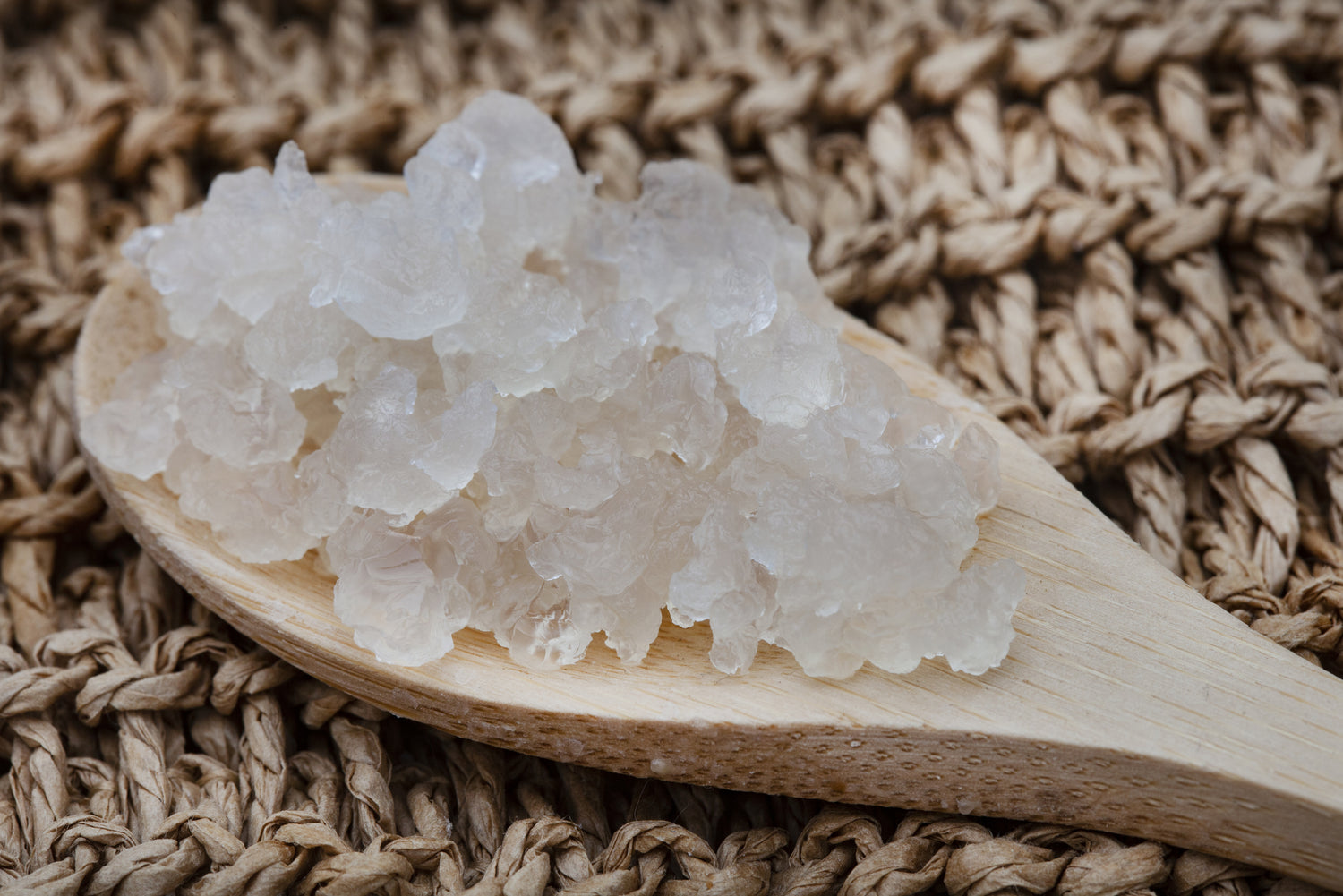 Lactobacillus Ferment (Serum)
Lactobacillus is a genus of bacteria that is heralded for its use as a probiotic, beneficial for human digestion and topical skin treatment. It is traditionally used as a natural fermenting agent for use in the production of yogurt, kimchi, sauerkraut, kefir and a variety of other fermented foods. 
The Lactobacillus ferment lysate present in Botanical Soulmates skincare keeps the microbiome in balance while increasing skin tone and elasticity, minimizing wrinkles, providing deep hydration and increasing cell turnover. It also helps to reduce redness and irritation.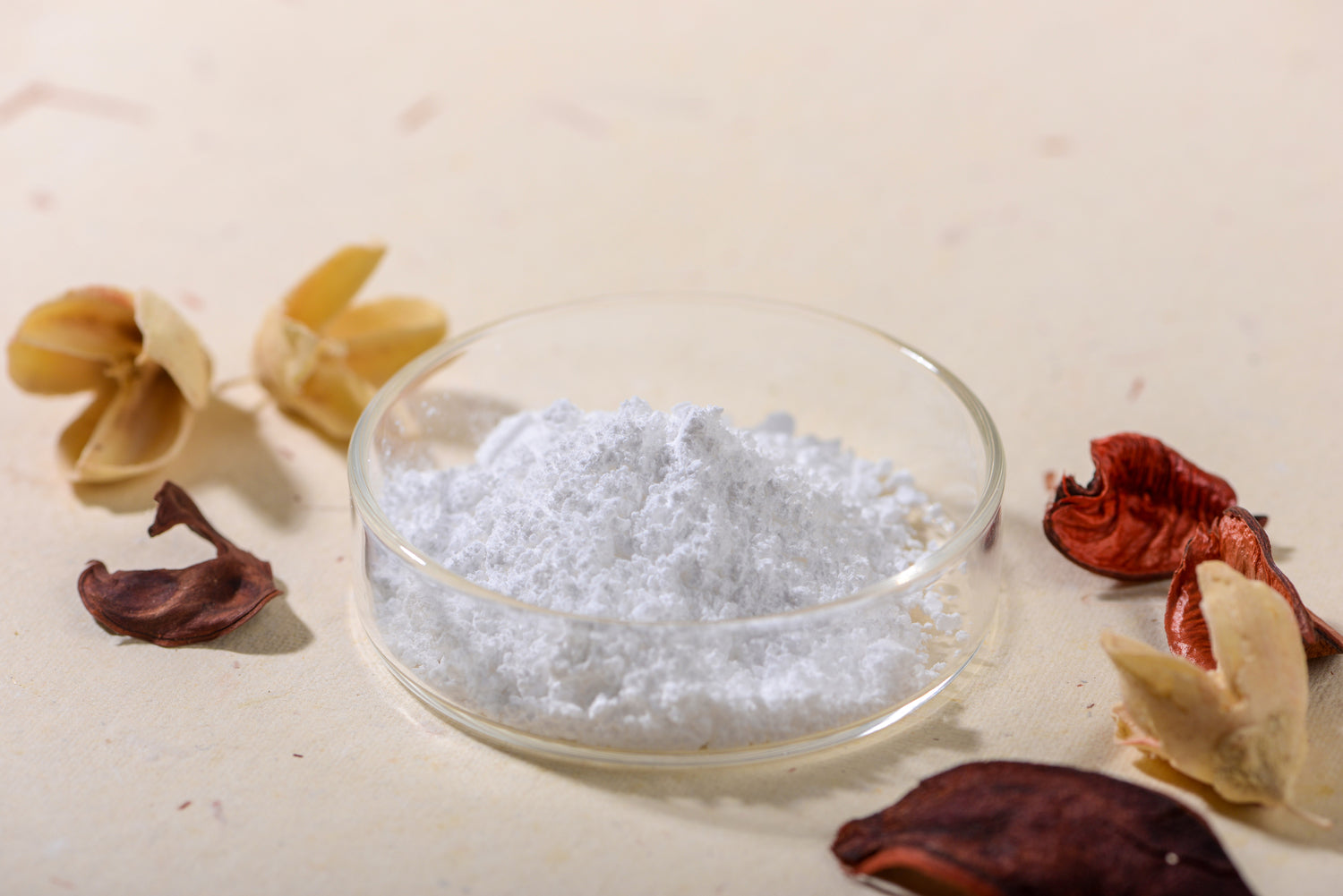 Allantoin (Serum)
This substance, allantoin, discovered in the early 20th century, is found in many plants, but today allantoin is obtained synthetically.
Allantoin for cosmetics plays a fundamental role in the healing of certain wounds. When applied to wounds, it is able to replace dead cells with new ones.
It not only heals in the shortest possible time, but also prevents any kind of infection.
The moisturizing results of Allantoin will be practically immediate when applied to the skin.
In addition, it is also widely used as an anti-acne treatment, both for existing acne and to prevent it from appearing.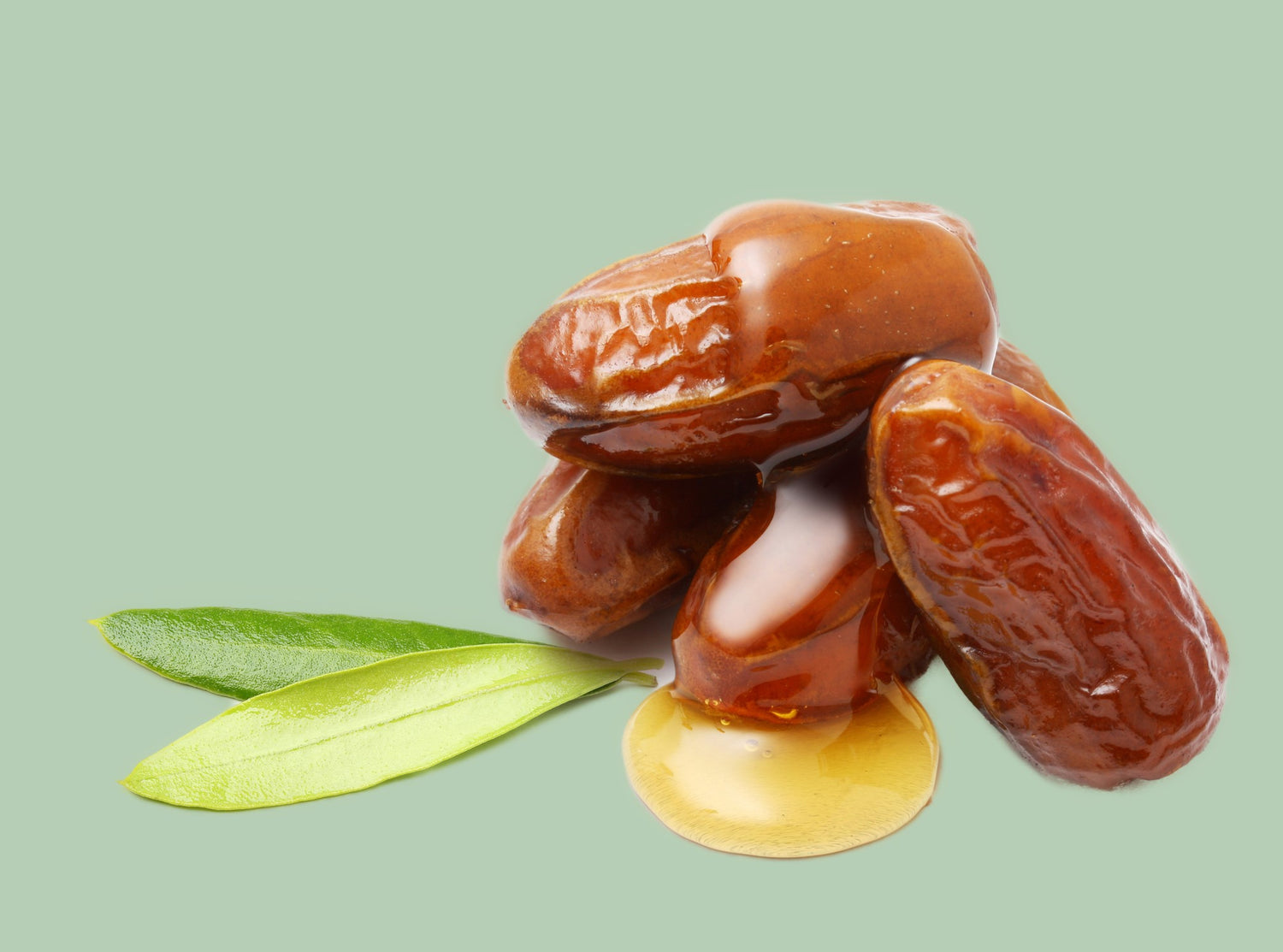 Jojoba (Serum)
Jojoba is a woody perennial shrub native to the desert. Its oil is obtained by pressing the seeds of Simmondsia Chinensis.
Jojoba seeds contain about 50% liquid wax, which creates a protective film on the skin that retains moisture. Jojoba oil has a good compatibility with the skin's natural sebum.
It contains antimicrobial and antifungal properties and also contains natural forms of vitamin E. This vitamin works with the skin as an antioxidant (antioxidants can help your body produce collagen).
Jojoba oil helps to control sebum production, making it less likely to build up on the skin and clog pores. Finally it helps to soothe eczema, psoriasis and sunburn.
Carrot (Serum)
Carrot oil is extracted from the dried roots of the carrot (daucus carota sativa) by cold pressing, mechanical pressing and filtration.
Carrot oil has a high beta-carotene (provitamin A) and vitamin E content. It also contains important nourishing, revitalizing and firming properties. Its topical use promotes an even and harmonious complexion. 
Its use is particularly recommended for mature, dry and rough/scaly skin.
Vitamin B12 (Serum)
Vitamin B12 (Cyanocobalamin) are deeply red colored crystals and water solutions, due to the color of the cobalt-corrin complex. In Botanical Soulmates Serum, the mix of this vitamin B12 with the other ingredients create its lovely fibrant pink colour.
Vitamin B12 plays a key role in cell renewal and can be applied topically to improve skin by reducing inflammation, dryness and acne just as to create a more even skin tone. It is sometimes used to treat conditions such as psoriasis and eczema. Vitamin B12 is able to bind to nitric oxide, which in turn causes visible beneficial changes in the skin.
Saffron (Serum)
Saffron works wonders! This extract has been shown to be of great benefit for treating skin diseases as a result of its anti-oxidant, anti-microbial, depigmenting, and repairing activities. All individuals who want a healthy glow on their skin may include this rare spice in their skincare routine. Saffron is rich in crocin, a powerful antioxidant that makes this spice a miracle ingredient for skincare.